BUSINESS
Why Leasing A Car Is Better For Small Businesses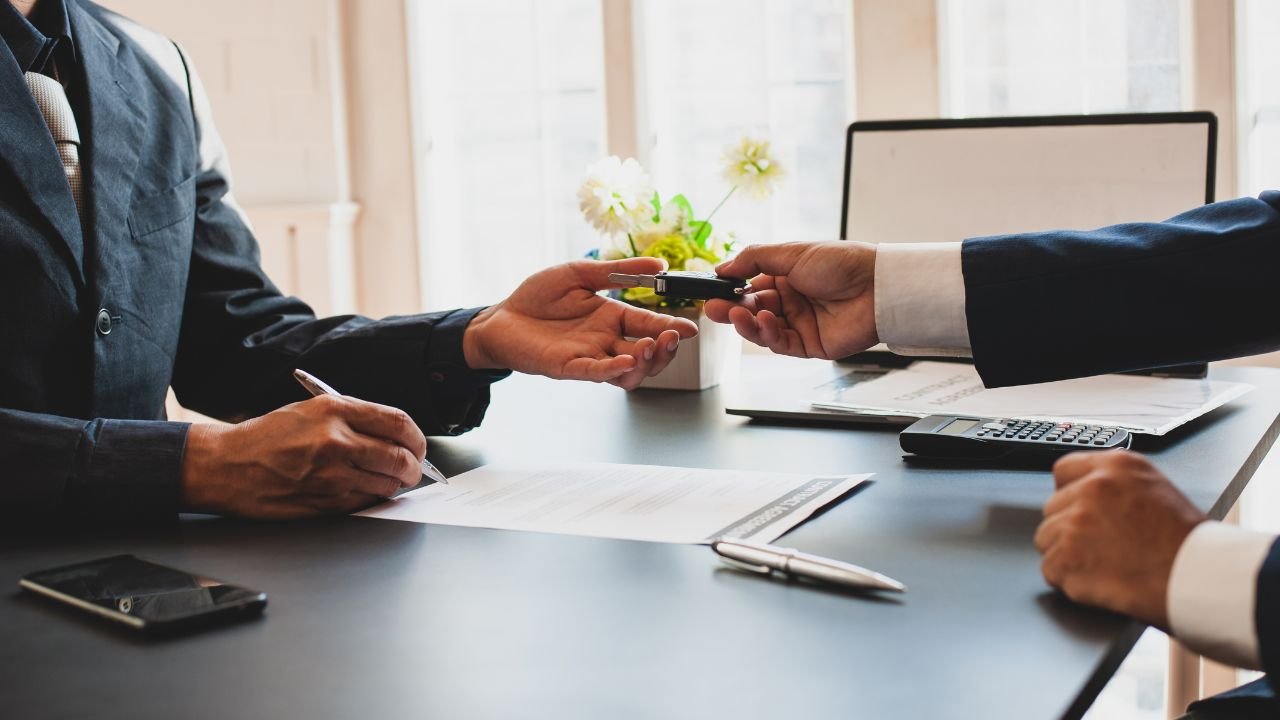 Small businesses are rapidly springing up in every corner of the globe, providing real-time value to end-users.
However, certain challenges hinder this service delivery, one major obstacle being transportation and the cost of purchasing vehicles for business operations.
This article explains how car leasing can make your transportation problems go bye-bye. It explains business car leasing and how it is a godsend for small businesses.
What is Business Car Leasing?
Also known as Business Contract Hire (BCH), business car leasing is a means of renting a car for a certain period.
This is a flexible contract between the lessor —who owns such vehicles— and the lessee of the vehicle, with periods ranging from 12 months to as long as four years.
During this lease period, monthly payments are made to the owner of the vehicle until the tenure of the lease has expired. After such expiration, the vehicles are returned to the hirer.
In the context of small business owners, this offers benefits we will explore below.
Benefits of Leasing a Car as a Small Business Owner
The benefits of leasing a car as a small business owner include:
1. You have options
One of the common reasons small businesses opt to lease cars is the staggering number of exciting options it affords them.
Instead of saving a lot of money for a new Mercedes or BMW saloon, you can look up BMW 1 series lease options around you and be on your way.
You can take your pick as soon as you compare prices, lease packages, terms, and conditions. It's that easy!
2. Improved cash flow
Outrightly purchasing a car for your small business can severely affect your cash flow. Generally, vehicles are deemed liabilities when reporting a company's equity, and most small businesses do not have the financial strength to cover such expenses.
Therefore, leasing a car is a suitable alternative for such a small enterprise. In doing so, you spend less upfront and budget a fixed amount towards payment across a period.
By doing so, the cash flow of your business does not suffer, as you use the capital left to take care of other vital areas while simultaneously paying for the lease of the vehicle in small pieces.
3. Prevents huge expenses on ever-depreciating vehicles
As hinted above, vehicles are liabilities. Their value reduces every day. Therefore, no one can get their money's worth off any vehicle.
However, such depreciation has already factored in when you lease a vehicle. This way, leasing becomes more efficient for small businesses, as you know that once the lease expires, you can part amicably without having to think about recouping your money from the vehicle.
4. Ensures staff safety
As a small business owner, the idea of buying used cars may sound alluring. Except that such a vehicle has already depreciated and may not encompass the latest safety features.
However, leasing vehicles for your business entitles you to the latest technologies that will boost the operations of your business. You rest assured that these vehicles are guaranteed safety and efficiency.
5. It is cost-effective
Securing business leases are more cost-effective than personal leases. This is due to the available VAT breaks for the lessee.
However, the lessee must show that they are VAT registered. Once this has been verified, business owners are entitled to at least 50% of initial and monthly costs under the assumption that the vehicle was used personally and for business.
But, if you can prove that you solely used the car for business purposes, you will be given 100% of the VAT.
6. Entitlement in business-related discounts
Leasing a car for your small business through companies may help you strike good deals with the company, thereby taking advantage of the company's expertise in the automobile market.
7. Leasing can cover maintenance
Finally, depending on what you have in your agreement, leasing your vehicle can eliminate maintenance and repair costs. This is usually for a monthly fee much less than you will have to shelf for vehicular upkeep if you bought the car outright.
Conclusion
Leasing a car rather than buying outright for your company is a smart business. It allows you to control your cash flow while providing new, safe vehicles for your staff members. This is one easy decision guaranteed to affect your business immensely and positively.