FASHION
Unstructure Your Life: Why An Unstructured Blazer Is A Wise Investment
In life, we're constantly told that structure is a good thing. Keeping a solid structure ensures that we feel our best each day, get things done on time, and don't get overwhelmed when life throws the unexpected our way. But is the same true when it comes to fashion? Not quite! This season, we're all about the men's unstructured blazer for the office. This classy staple gives you an effortlessly cool and put-together vibe perfect for wearing everywhere, from the boardroom to happy hour.
What Is an Unstructured Blazer?
An unstructured blazer is a type of sports coat that, as its name suggests, is less structured than a typical suit jacket. It is meant to fit a bit roomier and typically doesn't have shoulder pads as a standard sports coat would. What's more, these types of jackets are more lightweight with less structured fabric, providing a more casual and comfortable feel.
Your New Office Casual Go-To
As you've probably noticed, casual dress is becoming more and more common in modern workplaces. In fact, the percentage of employers that encourage employees to dress casually has leaped from 32 to 50 percent in just five years, according to Indeed. Another study showed that about 79 percent of workplaces require their employees to dress either business casual, casual, or have no dress code.
The unstructured blazer is the perfect workwear staple for situations where you want to look your best but doesn't want to wear a suit. If you're like so many modern workers, you may also be looking for great ways to dress up your looks for video calls and meetings. Unstructured blazers are easy to throw on and off, even if you're still sporting your favorite pair of lounge pants or joggers.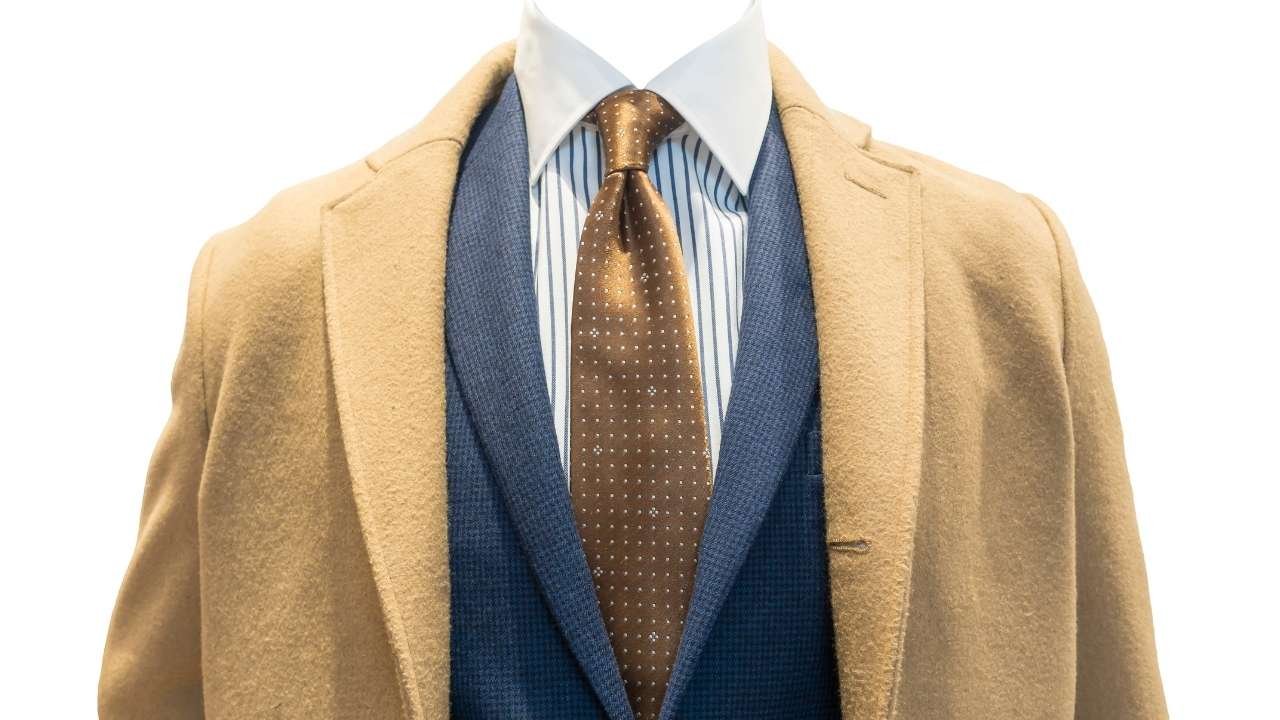 Why Rock an Unstructured Blazer
 If you've already got a closet full of suit jackets, you may be asking yourself why you should add an unstructured one to the pile. These relaxed men's blazers are not interchangeable with your typical suit jackets. You'll still need to keep your structured styles in the rotation for when you have big meetings, job interviews, or post-work happy hours at a nice bar. But the unstructured blazer can serve as a stand-in when the occasion at hand is a bit more casual.
Style — Unstructured blazers are a fashion must-have for guys who tend to err on the more casual side. They can be paired with khakis, dress pants, or jeans, depending on the vibe you're going for. We recommend keeping one in your stash to wear with your favorite pair of dressier denim or even shorts.
Comfort — Since unstructured blazers are so often made with more breathable, roomy, and lightweight materials, they tend to be more comfortable than stiff suits made with heavier materials. Plus, they're easy to pair with comfortable base layers, such as T-shirts in the summer or turtlenecks in the winter.
Layering — Even if it's the middle of summer, we all know the office can get chilly. Unstructured blazers function as warm top layers that you can take on and off to keep you at the right temperature throughout the day. Think of them as a bit dressier than a cardigan and a lot dressier than your go-to zip-up hoodie.
Casual — Unstructured blazers are the perfect middle ground between the crisp, tailored suit jacket and the comfy, oversized cardigan. This makes them ideal for more laid back — but not too laid back — workplaces and work events.
Versatility — If you're looking to invest in a couple of pieces of workwear that you can use to build a variety of different outfits, a casual blazer in gray or navy is a great choice. You can wear it with a T-shirt for a more casual look or style it with a crisp white button-up to give it an effortlessly cool, subtly dressy vibe.
Ease — We love an easy-breezy look. If you're looking for a quick way to take any outfit from basic to polished, an unstructured blazer is a great choice. Throw one on before you head out the door and you'll instantly feel polished and put together.
How to Wear an Unstructured Blazer
Ready to take the plunge and order a relaxed blazer? Make sure you've got the essentials you need to build a variety of sharp outfits. A nice pair of well-tailored jeans and a T-shirt beneath your blazer is the perfect option when you want to look smart but relaxed. Some fashion-forward guys have even started rocking the loose blazer with hoodies and sneakers for a streetwear-inspired look.
Want to take it up a notch? Depending on how dressy you want to go, you can layer it on top of a button-up of your choice. We'd recommend a more casual, printed style for more relaxed occasions and a white dress shirt if you want to get dressy. Either way, finish things off with your favorite pair of chinos or khakis for a look that's appropriate for important meetings and job interviews.
Dressy-Casual Is the Way to Go
Whether you're the kind of guy who loves to go all out when getting ready for work or you prefer joggers and sweats whenever possible, the unstructured blazer makes the perfect addition to your wardrobe. Pick one that fits you well but also gives you plenty of breathing room so you feel comfortable and have the option to layer. You'll get plenty of wear out of this modern essential.