HEALTH
Ultimate Indian Diet For Muscle Building (Non Veg & Veg)
Ultimate Indian Diet For Muscle Building
Indian people have a very large misconception that having a large amount of protein will damage their kidneys and their health. According to a survey, 80% of Indian diets are protein deficient. That's a very large amount.
People fail to understand the importance of a protein-rich diet. They tend to associate protein supplements as being ideal for bodybuilders or malnourished people only.
It is high time they start incorporating protein-rich food in their diet otherwise it can lead to serious repercussions in generations to come.
Why I am focusing more on protein is because some people in India tend to eat a lot of carbs. They go to the gym, they have a very extreme workout.
But they don't seem to gain a large amount of muscle.
They become stronger but fatter. Why? Because too many carbs make you fat. You can't build muscle by eating carbs. Carbs definitely help in building muscle but not to the extent that protein does.
What to eat? 
"A typical Indian diet has a lot of carbs in it and very few proteins.
Then here comes another issue, a lot of people in India are vegetarian.
In order to get the right amount of protein from a vegetarian diet, you have to eat a lot. Whereas in the case of a Non-Veg diet it is easy to do so."
Eating Chapati(Roti) all day will not help you build muscle.
You will have to incorporate protein-rich foods into your diet. Eating chapatis is fine if you eat according to your calorie requirement.
Here is a list of a typical diet plan an average person has in India.
Breakfast: Parathas with tea and pickle. Some like them with curd.
Lunch: Rotis with whatever sprouts(dal) or vegetables are made.
Dinner: Roti with whatever sprouts(dal) or vegetables are made.
Now not everyone may have this type of diet, but generally, most people follow this routine. Where is the nutrition in this diet? How will you build muscle if you have this type of diet?
Now what some people do is that they increase the serving of this same diet when they join the gym. What I mean is they increase the amount of roti they eat.
What they are basically doing is increasing their carbohydrate intake by doing so.
You need protein to build and to gain muscle mass. PERIOD.
This doesn't mean you go out and eat only proteins. Proteins help in building muscle, carbs provide you energy and act as messengers, helping proteins do their jobs.
All these three micronutrients are required in the right amount.
Budget
One thing you need to keep in mind is that you have to make a budget for your diet. Most people can't afford to do so and this is where they fail.
You will have to dedicate your earnings to your diet if you are serious about building muscle. A budget of around 4 to 5 k is generally a good amount to start.
You can have less than this, that totally depends upon you.
I am not going to explain the nutritional value of the foods & diet,  because everyone has a different weight and body structure.
Their food intake will totally depend upon their goals. This diet will provide you a basic idea of what you should include in your diet. You can modify this diet according to your convenience.
Here are the VEG & NON-VEG bodybuilding diet plan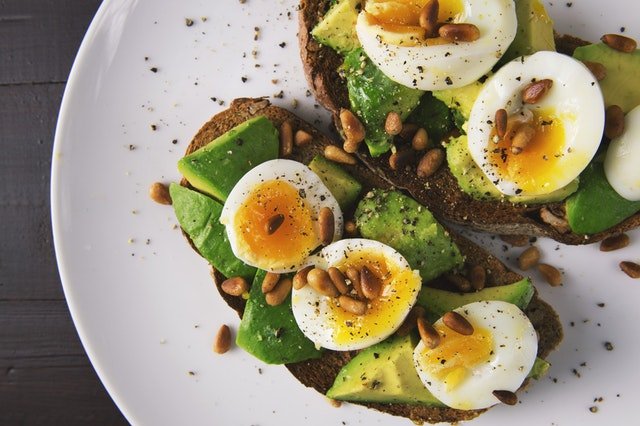 Non-Veg bodybuilding diet plan
Breakfast: 4 eggs with two 1 egg yolks with 2 pieces of brown bread. Include some nuts like almonds. Have some natural fruit juice if you want to.
Around 11 Am: 2 pieces of brown bread with peanut butter and milk.
Lunch: Brown rice with around 150 g chicken.
Before Workout: Milk with Oats or Sweet potato with whey protein (Totally optional). Coffee or pre-workout(optional)
Post Workout: 150 g chicken or whey protein (Totally optional). Eat some high GI carbs like bread or potato
Dinner: 4 eggs with 1 yolk with 2 roti.
This diet has a perfect balance of protein, carbs & healthy fats.
Fats here will come from the oil used to make an omelet or other foods.
Make sure to use good quality cooking oil. Choose olive oil if you can have it within your budget.
The amount which you will be eating will totally depend upon your fitness goals. If you want to lose fat, limit the number of carbs from this diet plan.
This type of diet will roughly cost you around 4 or 5 k depending upon your state & city.
Veg diet plan
For people on a veg diet, I would recommend buying whey protein as it will help them reach their muscle-building goals much faster.
Some of the best whey protein supplements which you can buy on a budget are, Optimum Nutrition (ON) 100% Whey Protein Powder 840 G(1200 to 1500 rs) & Ultimate Nutrition Prostar 100% Whey Protein 2.40 Kg(around 3600 rs)
You can check On whey by clicking here.
You can check Ultimate Prostar by clicking here.
Although not essential they will surely boost your muscle-building process.
Here's the diet plan for veg
Breakfast: Paneer Bhurji + Greek Yogurt/curd & sprout salad with some natural fruit juice
Around 11 am: 2 bananas 1 glass milk with peanut butter
Lunch: Brown Rice with whatever vegetables or Sprouts
Before Workout: Milk with oats or Sweet potato with whey protein(recommended). Coffee or pre-workout(optional)
Post Workout: Paneer or whey protein (recommended), Eat some high GI carbs like bread or potato
Dinner: 2 roti with sprouts or vegetables of your choice
The amount of protein required to build muscle is difficult to achieve in a vegetarian diet so make sure you alter this diet according to your needs.
These diet plans should act as a base for your muscle-building diet goals.
See what works for you best. Some people tend to gain muscle faster and some take time. Some lose muscle very fast and some don't.
Don't hesitate to include other supplements like creatine, BCAA, Pre-Workout & glutamine.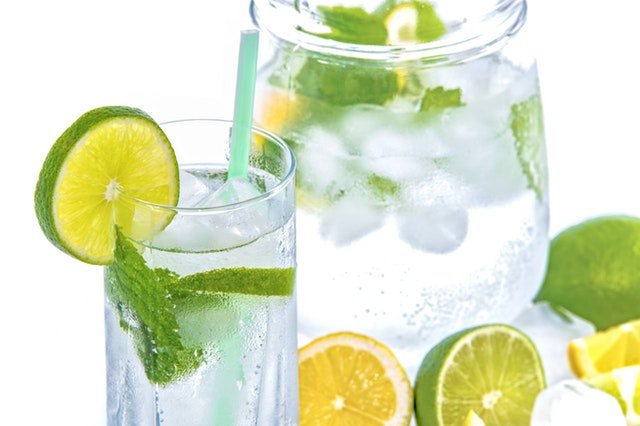 Here are some pro tips
Some foods can be cooked in bulk & refrigerated. Aim to cook at least 3 days worth of food.
Make sure your workout plan fits your diet plan. They both affect your goals.
If u want to eat something that you shouldn't, make sure you eat it only 1 day of the week.
Eat lots of fruits.
Eat a good amount of nuts.
Drink a good amount of water.
You can eat whole wheat foods like whole-wheat paste if you want some taste.
Make your diet tastier but don't make it unhealthy.
"The worst thing I can be is the same as everybody else."