Technology
4 Ultimate SEO Tips And Tricks for Higher SEO Rankings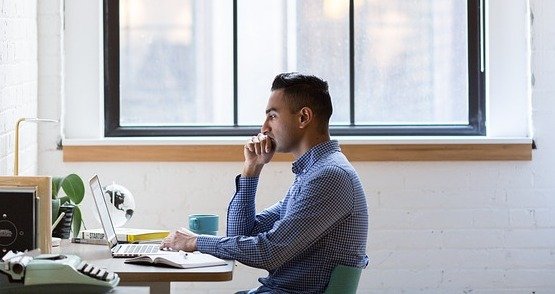 So, you want to start your own website and you want some SEO tips and tricks to promote it.
When it comes to building a business website, search engine optimization stands out as one of its most important aspects.
However, all the major search engines out there, are constantly tweaking their engines, making algorithmic changes, to improve the search experience for their customers.
That's the main reason why it's so important that small business owners ensure their websites are always up-to-date, utilizing the latest SEO tricks if they want to maintain their high rankings in the search engines.
In this article, I've made things easy.
Below are several SEO tips and tricks that you can use, from this year and beyond, to enhance your presence in the major search engines, bringing in more customers and more revenue for your business.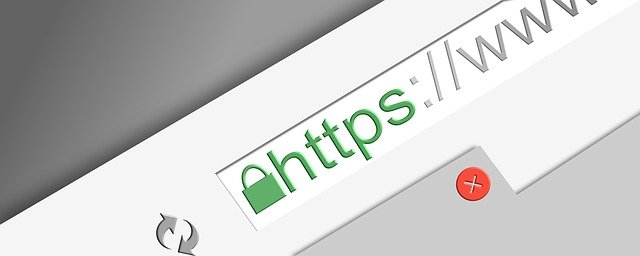 1. Use HTTPS on Your Site
One of the best things that you can do for your website today is to make it secure.
If this isn't something you haven't already done, then I say, it's time to make that switch. HTTPS is basically a secure version of your standard HTTP web protocol.
HTTPS is basically HTTP and SSL working together, to encrypt communications so that it cannot be intercepted and deciphered. This creates a more secure and safe experience for visitors to your website.
In addition to its security benefits, HTTPS also has SEO benefits that you may not be aware of.
For one, the major search engines, like Google, prefer HTTPS sites.
In fact, Google has since updated their browser to warn visitors, by putting a Not Secure notice next to websites that do not use the HTTPS protocol.
This will no doubt cause potential clients to leave your website, before even getting to know what you have on others.
Google has also included this protocol as a ranking algorithm, as they want to encourage webmasters to switch over to it, in order to make surfing the internet a more pleasant and secure experience.
Another advantage of using HTTPS is that website owners will be able to acquire more accurate referral traffic data from Google Analytics.
On your standard HTTP site, referral traffic will typically appear as direct traffic.
However, when you have an HTTPS site, the referring domain will be listed, making it easier for you to determine exactly where the visitor arrived from.
2. Optimize Your Site for Voice and Natural language
In the past decade, there's been tremendous growth in Google's Voice Search queries, some estimates put it at over 3000%.
So why has there been this explosion in Voice Search?
Well, firstly, it's because it's much easier to say something than to type it, so people opt for Voice commands because it provides a much faster experience.
There are accessibility issues to also consider. Certain devices are very difficult to type on.
Having to swift through menus can also be quite confusing. At the end of the day, no matter how many mobile-optimized sites there are out there or how big they make our phones, searching on a mobile device can still be quite fidgety.
Google has been working hard to improve its search engine, so that it can better understand input commands, such as complex combinations, ordered items, and so on.
If you want to optimize your website for voice commands, then you'll want to make content that answers questions.
Those that are spoken in a way that is natural, rather than the language people would use when typing something into a search engine; where keywords are typically considered.
 

3. Optimize Your Site for Mobile Search
 In the past, many brands looked at mobile-friendly websites, as something that was nice to have, however, today, Google has made it increasingly more important for brands to structure their website to cater to mobile visitors.
Over the past couple of years, we have seen Google prioritize mobile sites for its search results.
However, this shouldn't have come as a surprise, when you consider how much of their search volume actually comes from users on mobile devices.
There are mobile-friendly test tools that you can use to determine whether or not your site is mobile-ready.
When you are structuring your mobile-ready site, it's very important for you to keep in mind that there are differences between how keywords rank on desktops over mobile search.
It's for this reason why you want to create content that is optimized for mobile search, something that people can access and read while on the go.
When you create content for mobile search, you want to make it quick and easy to read, even on a small screen.
You should also look to optimize your images, so that they load up quickly on your pages and don't take up too much space, as you don't want the end-user having to endlessly scroll down the page, to access the content.
4. Focus on User Experience
One of the most important aspects of SEO is user experience, and it also happens to be an important aspect of your conversion rates.
You want to set up your website so that visitors have very little difficulty accessing and reading your information, so that they can do what they want on your site, and be on the move, without wasting any precious time.
Google wants to ensure that visitors are accessing the best possible site on each search query, which is why user experience becomes a factor when ranking sites in the search engine listings.
Below are a number of tips that you may want to use when attempting to improve your sites user experience:
Make your site easier to navigate through, by adopting simple navigation systems that are clearly marked. You want your visitors to be able to move around your site, without having to think about much.

Go with a more simplistic design, so that visitors can easily find what they are looking for, when on your site. This may include, clear color schemes and fonts, and clean design styles.

Create content for your site that is easy to read. You can improve readability by implementing headers, using H1 tags, categories, fonts, bullet points, and images.
Similar to improving the speed of your website, enhancing your site's user experience can be a pretty difficult task.
If you want additional help in this area, I recommend you seek out a professional web designer, one that can tell you what's wrong with your site, and provide solutions for those problems. 
Author – Uchenna Ani-Okoye is a former IT Manager who now runs his own computer support website where he writes extensively on computer-related issues and topics.