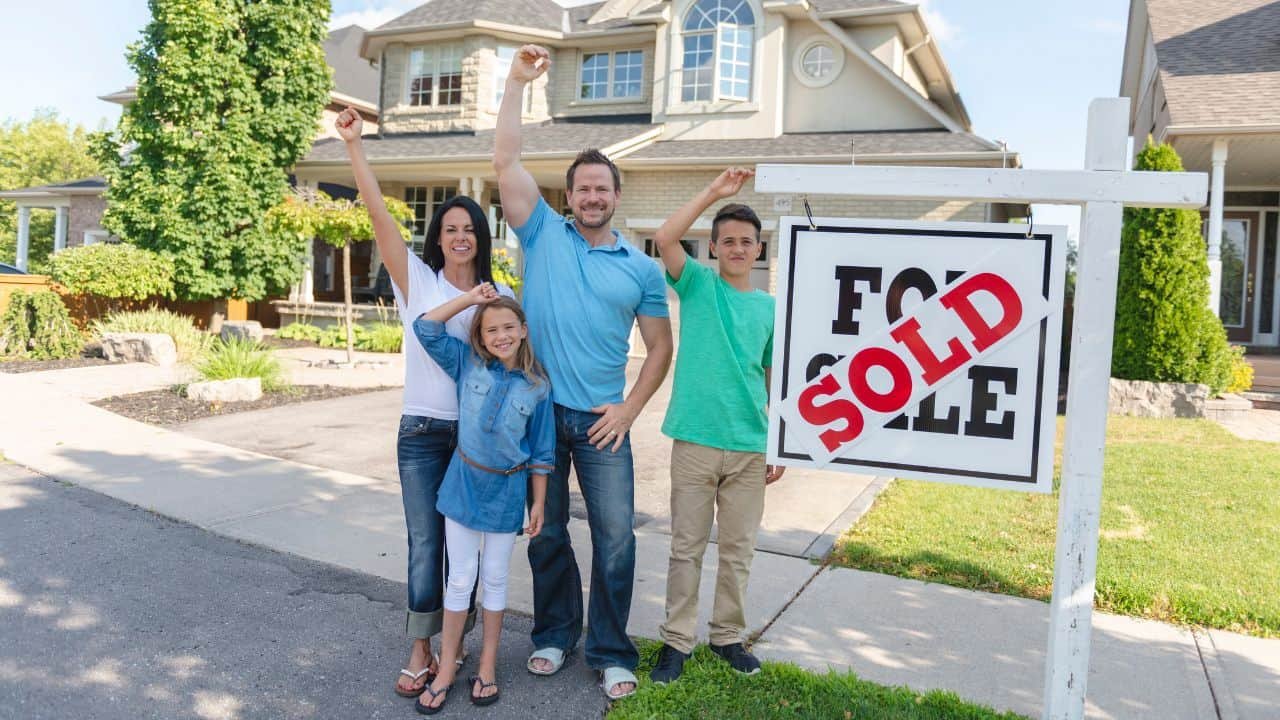 When the time comes to sell your house, you might have a good reason to want to do it as quickly as possible. Whether you are moving for a new job that starts soon or you have a pending offer on a new property, it is crucial to drum up interest in your house, especially if you are hoping to close quickly.
This is especially true if you are looking to sell your house quickly. Your prospects of selling quickly and for a good price will improve in direct proportion to the number of prospective purchasers whom you are able to entice.
Whatever your motivations may be for selling, the following are strategies that can help you sell a property quickly even if the market is slow.
Find the best real estate agent for your needs
The first thing you should do if you want to sell your property quickly is to get in touch with a real estate agent. The ideal candidate will be familiar with the regional market and will have a track record of successful sales that demonstrates their ability to sell.
Keep in mind that the responsibility of paying the commission for both the buyer's agent and the seller's agent often falls on the seller. In exchange for the ease of working with an agent, you will likely be responsible for paying a selling commission that ranges from 2 percent to 4 percent of the amount at which you sell your home.
Always remember that working with a real estate agent will make the process much easier. They will be in charge of supervising the professional photographer who will take photographs of your property that are of the highest quality and will also negotiate the best pricing. They are also going to put up a real estate listing for your property that will sell, as well arrange and host showings, and advertise your house so that it may be viewed.
Consider your price
Pricing your property so that it is comparable to others on the market is one of the most successful strategies for selling it quickly. If you set the price too high, you will scare away potential bidders and purchasers. If you set the price too low, you will attract them. In addition, if potential purchasers want your price to be lowered, it may take longer to reach an agreement on the terms of the bargaining process.
Your real estate agent (also known as a realtor) will do market research on nearby properties considered to be "comparable" to arrive at a reasonable price. If you absolutely need to sell your property quickly, you could think about selling it a little cheaper in order to attract more attention (and maybe even spark a bidding war).
Your real estate agent may suggest lowering the price of your home even further if you have not received any bids by a specified deadline. Of course, an alternative to all of this hassle is to turn to CyberHomes home buyers, who will buy your house quickly and for cash.
Make it a blank canvas
If your home is a mess, potential buyers will not be able to see themselves living there, which is a necessary step in the selling process. Your house needs deep cleaning from top to bottom, you need to get rid of the clutter, and you need to take away any personal items.
Rearrange the furnishings to make your property appear more welcoming to potential purchasers and to ensure that they will not run into any obstacles as they walk about the space. When it is absolutely necessary, store big objects away. When there are a lot of people in a room, it seems much smaller.
Consider curb appeal
It is crucial to establish a strong first impression if you want to sell your product or service quickly. The curb appeal of a house and how well it blends in with the community are among the first things a potential purchaser examines. Pay attention to the house as well as the area around it.
It is possible that it is now too late to make significant modifications. If you need to sell your home quickly, you might think about making some basic repairs and upkeep to the outside of it, such as touching up the paint, cleaning the windows, and mending anything that is broken.
Put a fresh coat of paint on your front door if you do not have time to paint the complete house since it will not fit into your schedule. You may also replace the door knobs and address numbers on your home with more modern versions that are more aesthetically pleasing.
If there is a walkway leading from the curb to your porch, you should keep it clean and in a condition where it is safe to walk on. This involves leveling off any walkways that are uneven and trimming back any shrubs that have become overgrown. As potential buyers approach the house, you want to eliminate anything that could pose a risk to their health or prevent them from paying attention to the curb appeal of the property.
Do any quick and easy repairs
Because you will not have time for significant upgrades, your best bet is to concentrate on making speedy repairs to anything that could put off prospective buyers. Examine the property and take care of any obvious repairs, such as the following:
Repair any tiles that are loose in the kitchen or bathroom.
Doors and cabinets with loose hinges should all have their hinges fixed.
Remove any obstructions from the drawer tracks or replace them.
Fix any faucets that are dripping water and check to make sure that all of the plumbing systems are operational.
Clean the stains out of the carpet or restore the hardwood flooring.
You could also want to update the fixtures, get new appliances, install new hardware on the cabinets, and give the inside a fresh coat of (neutral) paint, but this will depend on how much time and money you want to spend making the home ready.