Pagani Huayra – A Car That Looks Like A Jet
Powered by a 6.0-litre, twin-turbo V12 that's made bespoke for Pagani by Mercedes-AMG, the rear-wheel-drive Huarya is one of the world's fastest, most advanced, and arguably most exclusive supercars. Just 20 were made at the company's tiny factory in Modena in 2012, after which production reached the heady heights of 40 cars per year from 2013 – once the new five-times bigger factory has been built, just around the corner from the old one.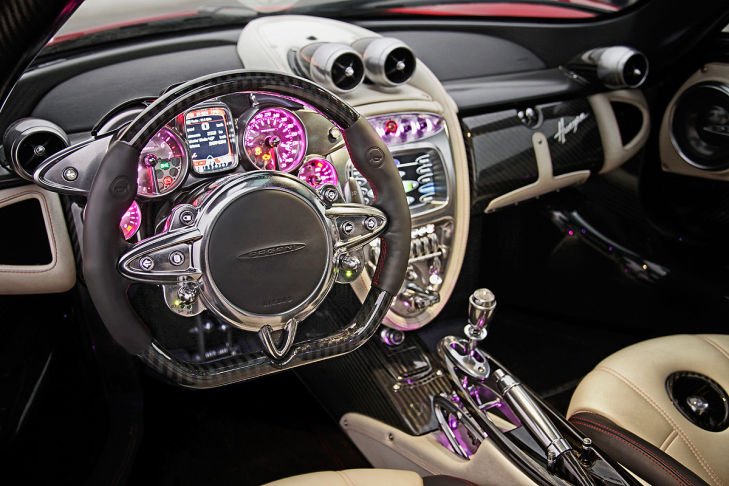 Pagani Huayra V12 is a very powerful hyper-car which is priced around INR 15 crores. The 1350 kg car has a better power to weight ratio than Bugatti Veyron SS. Named after South American wind God, the car has some impressive performance statistics. It comes with a 5980 cc engine with a maximum power of 700 bhp and a torque of 1000 Nm. The car races from 0 to 100 kmph in 3.5 seconds and has a top speed of 370 kmph. In short this is a dream come true for any sports car lover.
You need to think very hard indeed about how sharp you're feeling before pressing the button that turns the ESP and TC systems off, even though the traction is phenomenal considering there's 720bhp and 1000 NM ft under your right foot, the latter available as a flat peak between 2250-4500rpm.
---