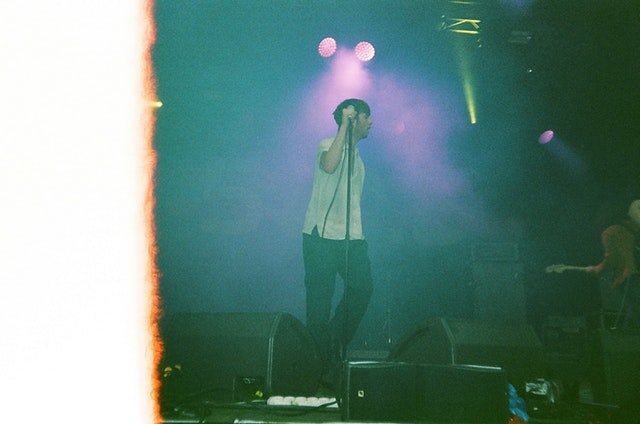 Most people who decide to enter the music industry strive to become performers.
Be it on stage or through recording an album, the competition is stiff when it comes to this aspect of the industry. However, this is not the only career path you can take in music.
Believe it or not, there are many other jobs for music lovers that don't require you to sing or play instruments for an audience.
Careers in the music industry are as varied as the number of genres out there today.
In fact, the advancements in technology and the evolution of music have paved the way for music professionals to be able to work in the comfort of their own homes.
Aside from not requiring musical talent, many of these jobs involve essential tasks that are done behind the scenes but are just as important as performing for an audience.
All you need to do is align the specific skill set you have with your interest in the craft, and you should be able to find work that doesn't feel like work.
To help you choose a path to take, here are the seven most rewarding careers in the music industry that won't require you to perform:
1. Music Producer
As the job title implies, music producers are people who oversee the production of an album or single. This job requires a visionary – someone who can coordinate aspects of the musical recording with the ultimate goal of delivering a polished piece.
While being passionate about music is an advantage, you don't have to be a musician to become a music producer. You just need to have a good instinct about the different sounds that would "sell."
Also, you would need to have an outstanding sense of diplomacy. This is because many artists may find it hard to make changes to their material because they see it as an extension of their very being.
If you want to produce music, you're in for a treat as technological advancements have changed the way music producers work.
In fact, new technology has made it possible to work outside a recording studio and has given birth to professionals called "bedroom producers."
To become one, you only need to buy professional audio equipment, set it up in the comforts of a spare room in your house, and you're good to go. Of course, bedroom producers don't necessarily work in the same room where they sleep. The term just means that they can work using their own equipment wherever they want.
If you're Looking for some of the best wah pedals you can head to Bring in the Noise to find the best wah pedal.
2. Concert Organizer
Like producing music for recording, a lot of behind-the-scenes effort also goes into organizing a concert.
From booking talent and ordering sound equipment to reserve the venue and marketing tickets and merchandise, concert organizers do it all.
As always, passion for the craft is an advantage for this type of job.
However, you also need to have problem-solving, communication, and leadership skills to do well in this career path.
Having extensive patience is also crucial, especially if you're working with different types of people.
3. PR Specialist
Excellent public relations comprise 50 percent of what makes music – or any product or service – sell. If you have noticed, there are plenty of talented musicians out there who have yet to get their break. This might be because they don't have top-notch PR specialists on their team to position them for success.
PR specialists are people who help music artists become "known" through clever promotional tactics and brand marketing for their musical acts.
Among the usual tasks that comprise a day's work in PR include managing social media, writing press releases, and brainstorming ways to make their client become a household name.
While many music PR veterans have degrees in business and public relations, it is not the only tool necessary to succeed in this field. In fact, real-world experience is quite vital that even fans who volunteered to help their idols gain public attention might become successful PR professionals someday.
4. Talent Agent
The work of a talent agent is quite similar to that of a PR specialist in the sense that they look for untapped talent and help make them famous.
Aside from scouting for new artists, talent agents are also responsible for acting as a liaison between an artist and a recording company.
They also take part in booking live performances as well as sponsorships and commercials.
Most of the time, an agent will earn a percentage of revenue from an artist's concert or public appearance. However, they don't usually get a share in the music sales.
To become a talent agent, you need at least a degree in marketing, business, or any event planning program. Having connections within the industry is also a plus.
5. Record Label Entrepreneur
If you're quite adept at marketing and other aspects of business, why not try becoming a record label entrepreneur?
With the right mindset and ambition, plus sufficient capital and connections, you should be able to get a good start in this career path in music.
After a song deemed "sellable" is written, the record label entrepreneur will get it published. Once the song tops the charts, everyone involved – the composer, the artist (if not the same person as the composer), and the music publishers – will get a piece of the action.
Essentially, record label entrepreneurs or music publishers make sure that the song is licensed and copyrighted. They also deal with the contracts and royalties involved in the process.
6. Music Journalist
Music and performances get a lot of media coverage, which means plenty of writers would need to be on the scene to do research, take notes, and describe what's happening.
Aside from music news, music journalists also write in-depth stories about artists and social media trends and give their "expert" opinions on what's hot and what's not.
7. Music Teacher
When you don't want to play music, one other thing you can do – and possibly make a career out of – is to teach it.
Be it in traditional schools or at a music and performance arts studio, teaching music is nothing short of fulfilling. This is especially true if your class churns out a couple of Ed Sheeran's and Taylor Swifts.
To become a music teacher, you can make use of a college degree in music, performing arts, or other related programs.
You can also utilize your real-world experience as a long-time musician or as a music publisher.
Choose a Rewarding Career
Seeking out the right career path in the music industry is a bit challenging if you've already removed being a performer from the list. However, this doesn't necessarily mean it's impossible. Check out the music-related jobs listed in this article for a rewarding long-term career that will bring out your passion for the craft even more.