Health
Indian Fitness Channels On Youtube You Should Follow Right Now
Fitness has become a huge part of life these days. A lot of people have started their fitness channel on youtube to give advice to people. But only some stand out. Proper knowledge is the key and you can only trust someone who has ample of it.
Here is a list of top Indian Fitness Channels On Youtube You Should Follow Right Now
1. Guru Mann
If you have never heard of him before you are missing on something big. Just watch any one of his video and you will come to know the knowledge this person has. He has a spectacularly chiseled physique. He always talks straight to the point with no bullsh*t. You will see honest and unbiased reviews on different health products.
2. 
FitMuscle TV
Within a short span of time he has gathered half a million subscribers on youtube. He has very clear and logical content. Gaurav holds a Bachelor's degree from IIT Kharagpur (2008), A certified Nutritionist, a professional Bodybuilder and an Aviator. He is into Health and Fitness Industry since 13 years.
3. 
MY BOLLYWOOD BODY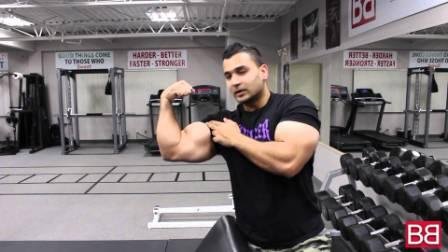 This channel is run by Sunny . With 1.4 million subscribers his channel has seen a tremendous growth. While being informative his videos have a sense of humour.
4. 
Rohit Khatri Fitness
This dude has a very huge fan following. He has around 1.65 million subscribers. The numbers speak for themselves.
5. 
Abhinav Mahajan
Abhinav Mahajan is an ISSA Internationally Certified Fitness Trainer and Nutritionist. Truth and Authenticity is what he stands for, even if it's controversial.
6. Tarun Gill