India Gets Its Own AR Headset "AjnaLens"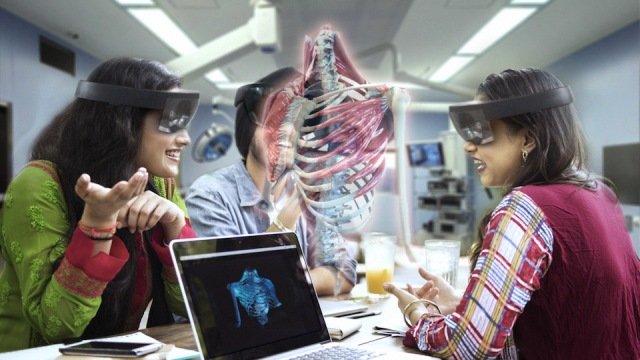 AR(Argumented Reality) has become more mainstream then it was before. More companies are investing their money in AR as they don't want to be left behind in this technology.  Tech giants like Apple, Google, Facebook and Microsoft are some of the big names which are contributing in the development of AR.
One company from India, Dimensions NXG has created India's first AR headset 'AjnaLens' and the software behind it. It has raised an undisclosed amount in angel investment from a group of investors. Paytm founder Vijay Shekhar Sharma is one of the investor.
Over the course of three years, the team has developed patented hardware and software for its AR headset.
While most companies in the VR and AR domain focus on the software, Dimension NXG took an integrated approach to create its own hardware and deployed its software based on 3D scanning, artificial intelligence, machine learning, computer vision, and spatial perception. This allows users to interact with AR objects using hand gestures, voice commands and gaze controls.
On the hardware front, AjnaLens will come with the ability to 'see the world', i.e. it will scan the world in real-time using depth-sense technologies. The headset will be able to create a 3D map of the environment and measure AR elements accordingly to deliver the most realistic experience.
The product, yet to be officially unveiled, already has two clients from the US (one of them an existing Microsoft HoloLens user), and one from India. The company plans to officially launch the product in April and has a 100-piece commitment from one of its clients.
---