This blog speaks about how to style like a pro. But before that, we must clear the dilemma of what style to wear. I am sure that most of us, before starting our fashion journey think of what style to wear. Should we become a bohemian icon or an English one or something else?
How about Asians? Right!
But what if I say that choosing a style isn't what I prefer and isn't what I recommend.
Advertisement
I'll explain it through an instance. What if I say that you are supposed to eat only pasta for the rest of your life? You would feel ok for a day or two, max.  A week but later you'll vomit out. Neither you'll find any taste out of it nor will you have any interest in it. In short, you will get extremely bored with it.
The same is the case with fashion sense and style. Wearing just a single kind of style will one day make you feel bored. Many of you would say that a style has many dresses and outfits but I say that although pasta is also made in different styles you will still get bored. So choose a mix and match style which stays forever.
The second challenge comes forward as a rocking guy or a subtle icon. People like me who love both will be definitely confused because after we are done with what style to choose, we stand on the other part of the flow chart that is simple or opposite to it? Well, here I say be 80:20.
What I mean is although you remain a subtle person, OCCASIONALLY wears a cool party dress, and obviously, just for a party and nowhere else. Now when we have discussed all the main issues let us come to the point that what are the tricks to be up to date, trendy which means how to be style like a pro.
BE A GOOD OBSERVER:-
This is what I have learned since I have started learning about dress and fashion sense because as I addressed earlier we need to be updated to be pro and for that, we need to observe what people around us wear and love to see. For one's ease, one must follow a few idols for a better understanding of the fashion world and the latest trends going on.
Advertisement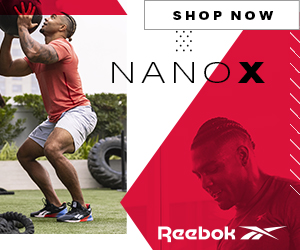 Be online to be more aware which would not only give you dress sense but a smart sense. Surfing the phone is sufficient but knowing what is around that is what people around you wear. Before starting to change your fashion habits online you need to be a local and real observer and that is starting from the ground to heights is the mantra I came across.
DON'T MAKE A DISASTROUS OUTFIT:-
Although I stated earlier that do not mix and match, what I meant by mix and match was that choose different styles for different days. People wear weird combinations of clothes that are no less than a disaster.
So choose carefully what you are matching with your pumps and choosing just doesn't end at jeans, tees, and footwear but jewelry accompanying the outfit also matters a lot.
If you are wearing the outfit for your office it should be just a simple light-colored shirt tucked into your pants with sober pumps. Avoid wearing a lot of jewelry. Simple studs and a ring (optional) will look great and if attending a party you must go with a good dress and matching footwear with a simple necklace-ring combo or earrings and wrist jewelry combination. Too much jewelry makes you a jewelry hanger and nothing else. So be mindful while choosing these combinations.
Style Tips For Girls
MAKEUP:
Makeup is a staple for almost all the girls although exceptions are always there but leaving this debate to let us come to the point that how makeup is one of the main points. I think everyone is aware of the fact that makeup is a part of fashion and to look flawless, you go on a good food diet accompanying makeup. But this is not the point that I want to raise.
People do makeup but, the way they do must be the foremost point because girls these days have really loud makeup which in reality gives you an image of a BAD GUY.
Moreover, those dark lip colors make it worse. So the rule is to do makeup according to the outfit, environment, and occasion. And how about creating one's own trend! I know it is off topic but really a cool thing no?
SUMMING UP
Summing up we can say that combinations, subtleness, observing quality, matching ability, and being updated is the only formula for one to be a fashion pro.
SO THIS WAS IT, IF YOU TOO RELATE TO MY IDEAS DO TELL ME AND REMEMBER WHAT WE WEAR IS WHAT WE THINK. YES! OUR DRESS SENSE INFLUENCES OUR THOUGHTS THE MOST. SO THINK OF YOUR DRESS SENSE SO THAT YOUR THINKING IS GOOD.