How to stay strong?? Well!! This is the question that arises in many situations. In life, we have seen many ups and downs that really taught us how to stay motivated and stay strong in life. There are many people throughout the world but we can stay strong with the help of our loved ones, family member, or by doing some kind of activities such as self-love and many other things.
Most of the strong people have their own perception of life. Some say to focus on the present moment and be mindful during hard times. All these things keep you back on track of everything and helps you a lot. The one thing I would say is that in every situation you need to do self-talk and let go which is the solution to almost every problem. Additionally, build mental strength and try to stay calm. Normalcy should be practiced by every human being.
Also Read: Why Ups And Downs Are Important In Life
Many people and circumstances will occasionally break you down a lot of time. To stay strong, you only need to control your emotions and mental health and tackle them head-on. Build up your emotional strength because everyone has various stories to tell and each story is different and unique.
If you are living in a sad moment, having negative thoughts, or are depressed, it is the time to change things with the power of positivity. If you are feeling depressed practice self-care tips that will build your inner strength during difficult times. This concept is not simple as it looks. In life, circumstances will break you down but you need to take positive action whatever your circumstances are.
In the upcoming notion, I am going to discuss some things which might help you to stay strong in every situation and face everything freely.
1. Focus on the moment and live your life to the fullest.
If you are stuck in a situation, the worst thing you can do is to ignore the situation. Focusing on your situation and living the life at fullest is the key to be present in the current moment and resolving the issues. All your focus depends on how you treat your problems and make those things right with the power of your imagination. Remember the idiom that "life is not a bed of roses", so you need to focus on the moment you are going through and live your life freely.
2. Challenge yourself and seek some advice during tough times.
When you are stuck in a situation you might feel lost, but those days are the days that make you more-stronger than ever. On daily basis, you need to challenge yourself and seek some good advice from yourself and also, stay positive. If you are not feeling good or you are not able to think positively then seek good advice which definitely helps you. Believing in yourself leads to a positive path. You can even go beyond your imagination.
3. Try to respond positively.
You cannot control the things that you are going through but you can try to respond to them in a positive manner. Our growth depends upon our progress whether it does not matter what happened to us or what we are feeling. Leadership qualities in life make you stronger and you will get to know your self-worth. Every human has a different mental strength and how they react to the problem is important.
4. Never feel low to ask for help.
Everyone is not a pro in every field. So, we all need some kind of help. While staying strong, you also need help. It's understandable that if we are strong doesn't mean we do not need help. As I said earlier, that we all are not pro in every case. Some problems are too big for one person to stay strong in tough times. For example, people might face a situation that needs help as well as family support.
Also Read: Words Of Encouragement That Are Inspiring At Hard Times
5. Find solutions and Be grateful.
Finding solutions to your problem also helps you to stay strong because a good mindset will help you letting go of your problems. Sometimes life throws you in a situation where you cannot do anything. However, you must know your self-worth and also take care of your physical health. If you are stuck in a situation where you might feel lost you can also go for a psychotherapist who will listen to your problem and give you a relevant solution. At last, you must feel thankful and grateful.
6. Appreciate your moments.
It is quite hard to stay strong in tough times. When you feel like coming out from those situations you must define your moments and congratulate yourself to stay strong. Moreover, this kind of credit means a lot because you have overcome your fears and have cheered up to motivating yourself.
7. Prioritize the things you need to get done.
Make a to-do list-plan that helps you to keep track of everything. While planning a list you must need to know about the needs and make your list according to your priority. In some situations, your memory fails to remember everything so, your stress level can be high. A To-do list saves your energy and keeps you focused on prioritizing things and there is no chance of self-doubt because little things hold the bigger meanings.
8. Brace yourself for the storms.
Life is unpredictable so we have to work and live life accordingly. You need to be well-prepared for the problems. Your mental strength and positive thoughts will help you to come out from negative situations and you will end up staying strong. You can even do hard work beyond your bars.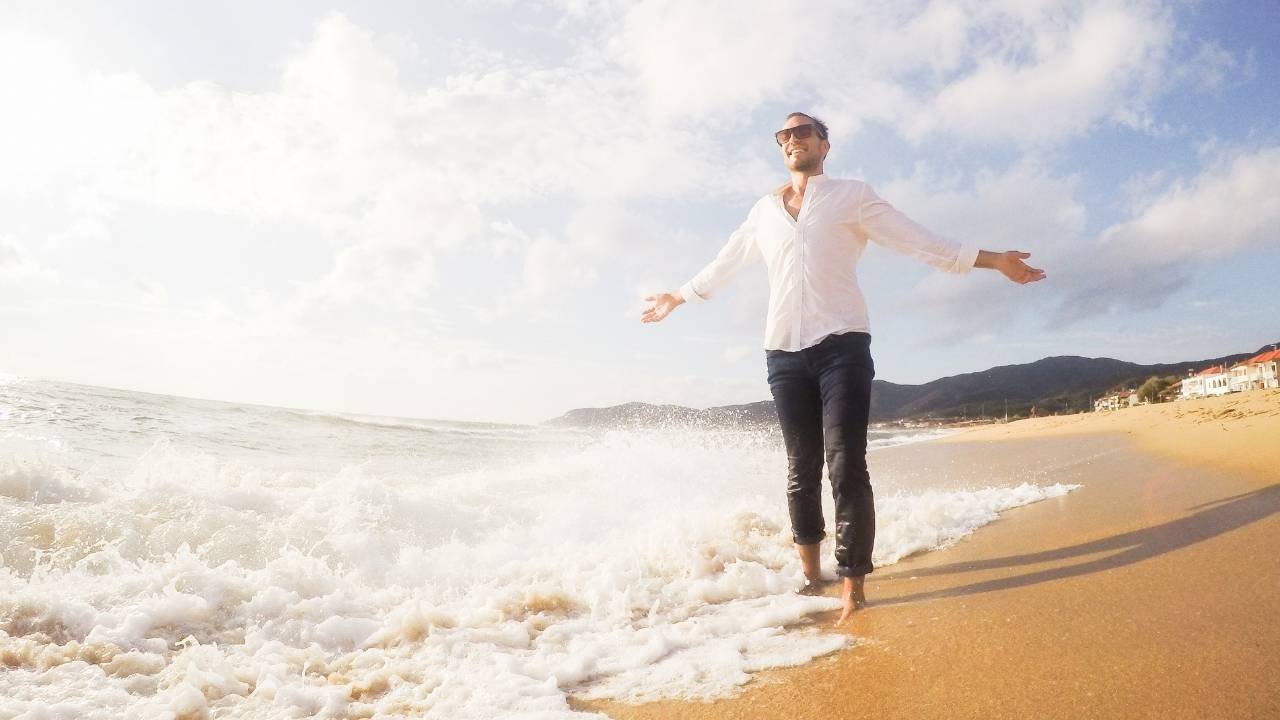 9. Rid yourself of can't.
Forget about the things that you cannot do. If you are stuck in such a situation you simply need to think positively because a positive mind will help you to get rid of problems. Building strength leads to your positive path and you can be stronger than ever. To recapitulate, successful people must have a rough patch but at last, they are the one who wins.
10. Embrace adversity.
In life, we all are inspired by something and attain knowledge about everything we want but strength gives us different kinds of ability to think positively and to be more motivated in life. Understanding each and every aspect of your problem might help to chase your dreams easily.
11. Accept what is the reality.
Accepting is more important than solving a problem. Some proponents have stubborn nature which is not good for solving a problem and staying strong. if you are stuck in a situation, don't worry, take a deep breath and talk to yourself. If you fail to do so then seek advice from the people you trust.
12. Giving yourself a message.
Well! In life, there is nothing permanent, and time changes so incredibly. Furthermore, time will heal everything. Your obstacles are temporary, it is just you have to stay strong. If something is disturbing you, it doesn't mean you can't smile. Also remember that it won't last forever. You will definitely get a chance. You will still have an option.
13. Looking for something small.
Looking for something small doesn't mean you think small. It is just a way to stay strong and to find happiness. I know some of my readers are thinking that one thing can ruin everything but don't forget that you put so much effort to make your life better and there are a plethora of things that are appreciated.
14. Take care of yourself (Self-Care).
You only need to take care of yourself and your own life in the toughest times. Don't let yourself down in any situation. The very first thing is you need to get 8 hours of sleep and start doing workouts. Also, do deep breathing and drink plenty of water which keeps you hydrated. Importantly, a balanced diet is a thing that enhances your energy level and maintains your body.
Also Read: Never Give Up In Life Whatever The Situation Is
15. Work on the spiritual side.
Spend time with nature and start doing yoga or some kind of meditation which will help you to be patient and stay strong in a negative situation. Try not to get panic easily. Researchers reveal the fact that praying to a god might help you to get rid of mental stress and helps you to concentrate more on good things.
16. Think before you do.
Here, you only need to think twice and think about the situation you are going through because one single step can take you to success and another wrong can leads to a problem. So, when you are working on something think twice about what you going to do.
17. Don't overreact.
You literally cannot control the situation. As "Charles Swindoll said that life is 10% what happens to me and 90% how I react to it". So, think smartly and keep yourself strong. Don't let the negative things destroy your mental strength.
18. Write as much as you can.
Writing is the easier way to plan your day. You can create a to-do list. You need to keep writing the things you could be learning from challenges. You only need to change your perspective which will change your life.
19. Being your best friend.
Being your best friend is the best thing you can do for yourself. If you keep on talking positive things with a strong mindset. I am sure you will feel confident and strong. It is also a great idea because you will lose the idea of negative things.
Adequately, we all know that little things in life hold more importance. We need to struggle hard and of course, we are not born with strength as it comes from the hurdles we face in life. I would suggest that read mindfulness blogs which definitely help you a lot.
Staying strong during Covid-19
Throughout the world, we face a situation of covid-19 where many people lost their lives and obviously, their loved ones. Some people face many financial problems which are quite tough. As I said earlier that time will heal everything and everything will get to its normal place but it may take time.
We do not need to lose hope. During the pandemic, most people lost their jobs even they don't have money but they did not give up. In this 21st century, people use social media a lot and it is also a way of changing life and adopting new things. we simply need to keep our eye on the upcoming future opportunities. Moreover, you always need to track your expenses so you can stay calm and be confident to manage your financial crisis.
Quick tips to help you get out of a financial crisis.
Stop using credit cards as these cards will allow you to spend more. While this is not the permanent solution but you definitely get time to think about things you did not even consider.
Take adequate action if your retirement is near because it will help you to pay your debts.
Be realistic in the materialistic world.
Take small steps.
Keep yourself honest with all your relationships.
A budget is a helpful guide to spend your money wisely so I would suggest that make a budget.
Bottom line
According to Amy Morin, "Mentally strong people have healthy habits".
Things like positivity, discipline, focus will serve you well if you keep on working on them to make yourself more-stronger. Practice toughness and I am sure that you will be amazed at the end. Always try to live your moment rather than wasting your time thinking about it. Think less about what bothered you in the past and more about what is more concerning to you about the future. There may be people who want you to see sad, don't give that opportunity to people and pretend like it is fine.