LIFE
How To Find Credible Sources For An Essay? (WE FIND OUT)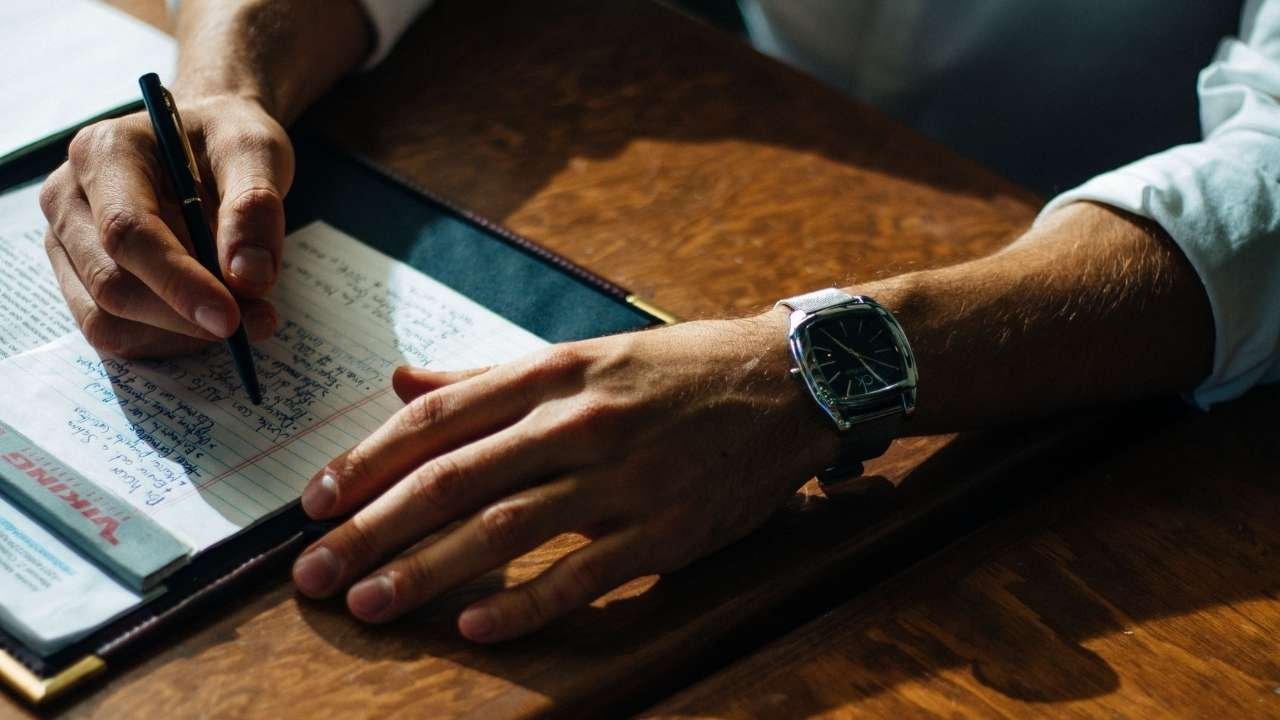 Sources are an integral part of every essay. They support the writer's stance and help the audience understand the topic more profoundly. Such sources must always be authoritative and revealing, as adding any article will do you no good.
Looking for credible sources can be taxing and time-consuming, especially if you don't know what to focus on. Is it possible to find the necessary information without any hassle? It is. Let's look at the most effective approaches that will help you find and decide whether a specific article, book or any other paper is reliable enough to serve you as supporting material.
Follow a traditional way
Although not the most time-efficient, this way can help you find the necessary academic sources for an essay. If you don't mind visiting a library, you can see mountains of paperback books there. Of course, going to a library might sound a bit outdated, but believe it or not, it can be much more helpful than desperately surfing the net in trying to find an article relevant to your subject.
You can also make your sessions more effective and shorter by reaching out to a librarian. They are trained specialists that can find literature tailored to your needs. Calling for their help, you don't need to bother whether the papers they find are credible.
Other than paying a visit to a library in a physical manner, you can do it digitally. We live in a fast-past society, so it isn't surprising that library catalogs are digitized nowadays. By signing in using your academic credentials, you can find torrents of available sources.
If you don't feel like going to the library or spending time registering in a digital library, seek your teacher's help. Instructors are knowledgeable, and many have produced dozens of papers themselves. Perhaps, your topic corresponds with one they have already written about. They can recommend to you what to use.
Consider using Wikipedia
Of course, we don't mean you should rely on Wikipedia's articles. Since it is open-source that anyone can edit, the web page raises plenty of concerns about its credibility. Yet, the point is that articles usually have references that might be practical to you. You don't have to read the entire article, let alone cite it in your paper. Just find the necessary one and jump straight to the bottom of the bibliography section. There you will find a list of used websites, books, and documents that might be way more credible.
Look for specialized sources
It is imperative to include specialized papers in essays. Experts from services like WritingCheap highlight the importance of adding such sources, as they increase the essay's quality and the writer's competence.
The first step you should complete, though, is to decide on a topic. Specialized sources highly depend on what you write about. Only after you know your subject can you start looking for scholarly literature. For example, suppose you're working on a medicine essay. In that case, you would benefit from using such academic journals as:
The American Journal of Medicine
The BMJ: Leading Medical Research, News, Education, Opinion
PubMed
Or, if you write about linguistics, the following list of sources would be valuable:
Journal of Linguistics
English Language and Linguistics
Language and Society
Checking domains
The devil is in the detail, and it very much relates to looking for academic sources. One of the most critical factors determining whether a source is credible or not is a web page's domain. The Internet provides websites with a set of domains (page endings) depending on their categories. For instance, you can meet the following domains:
.gov: Such domains are allocated to government institutions, such as embassies, ministries of foreign affairs, etc. The information on these pages can be used in an essay.
.mil: Mil stands for the military. If it's a military unit that affiliates itself with the government, you can refer to it in your work, as well.
.edu: Probably, the most pertinent domain to your occupation. This ending is usually given to schools, colleges, and universities. You can also use literature from such pages.
.com: Pages ending with .com are predominant on the web. They indicate that a website is commercial. Any page can get such a domain, which questions information presented on it.
.org: Although this domain is booked for various organizations, it might sometimes contain dubious information.
When finding a source
Forewarned is forearmed, so wherever you find a piece, it would be best if you double-check it and ensure you can include it in your paper. The first thing you want to do is learn more about the author. Take a glance at their bio, mainly their published works. Are they peer-reviewed? Are they controversial?
When you verify the author and their expertise, move to the publishing house. Ask yourself, "Is it unbiased? On a broader scope, what literature does it publish? Is it reputable? Are any of your class textbooks published by this institution? Have you ever heard of it?
Additionally, look at the source's year of publication. If the article was published in 2015 and earlier, consider looking for its recent edition. If you can't find it, the chances are the source is outdated and can no longer be used.
Finally, check if the source has supporting documentation, such as graphs and charts. As a matter of fact, if the source is reliable, it must also contain authoritative figures. Look where they come from and how old they are. Do the same with a list of references. You might even find extra sources and include them in your essay. Just don't overdo it. Check the number of sources allowed in the requirements. If there is no information about sources, a good rule of thumb would be one scholarly source per page.
You can also find sites for guest posts where you can publish your publications. You can find these sites using the following keywords.
Bottom Line
Looking for sources isn't effortless. You must take into account various factors to determine whether a source is worth including in an essay. Moreover, finding authoritative articles becomes complicated year by year because the number of web pages grows exponentially. Nonetheless, you can achieve the goal and find relevant sources for any topic. We have put together a list of steps, which will help you find sources and be sure of their reliability.