FASHION
Guide To Summer Wedding Outfits For Men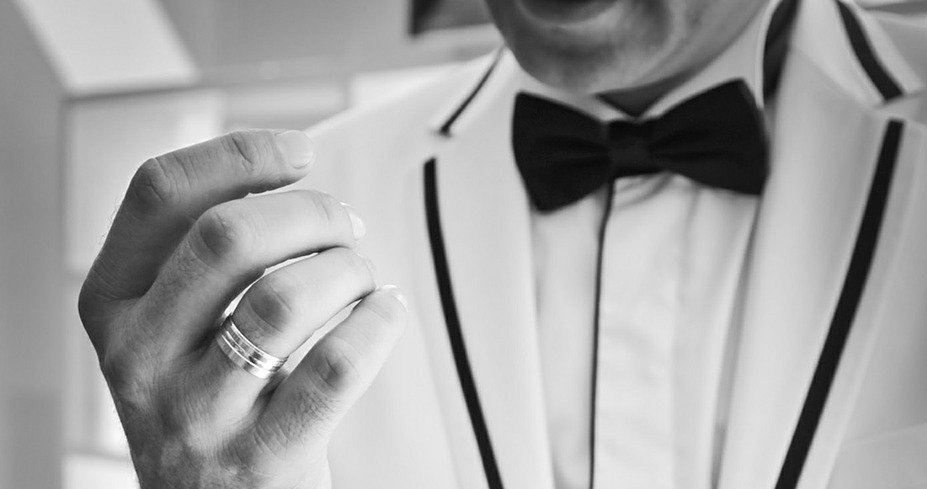 As the summer season is coming, let us also welcome the summer weddings that come along with it. A time comes in every man's life when the summer season is all about the weddings he has to attend.
Women and men have all been there where you get a wedding invitation and are excited to attend it. The only problem is that you don't know what you are going to wear. If you are also one of those men, then we understand the struggle you have to face every time on how to dress for the event.
Often, women believe that dressing up is easier for men because their choices are limited. In reality, men struggle just as much as women do, even more as they want their dress to be appropriate and not boring.
The good thing about weddings is that the dress code is explained in the invitation. However, it is not always properly explained. Most of the times, you just have to navigate blindly and come up with an idea. Your dress needs to be stylish enough, but at the same time, it should fit the climate of the wedding venue.
In any case, dressing up for weddings is no easy feat. Therefore, we decided to provide you with a guide on how to dress for summer weddings!
How To Determine What You Are Going To Wear?
First of all, you need to learn some ground rules that will help you decide what type of dress to wear to a wedding.
Dress Code
First of all, you have to pay attention to the dress code. You should respect the wishes of the bride and groom and dress accordingly.
Pay attention to this part as it will save you the embarrassment of being the odd one out at the event.
Venue
If the dress code is specified, then it is well and good.
But what to do when there is no dress code explained? You need to research where the wedding is taking place.
What is the venue? If it is a church, you will need a lounge suit in black or grey. If it is a beach wedding then wear a linen suit in a lighter shade.
Climate
You don't want to spend the entire wedding sweating from the heat, or shivering from the cold. It is your job to find out the climate of the venue.
Wearing a three-piece wool suit in a venue with no air-conditioning means that you will be spending the wedding fanning yourself with the invitation card.
For outdoor summer weddings or venues that have no air conditioning, an outfit made from breathable woven fabrics is perfect as it will keep you cool.
Stay On the Safe Side
Being overdressed is far better than being underdressed. If you don't know how formal the wedding is going to be, go for a three-piece suit.
With a full suit, you also have the advantage to change your look in the middle of the event. For example, you can take off your coat and tie if everyone is dressed casually.
What to Wear For Specific Dress Codes?
Now that you know some basic things about how to choose your dress for any wedding, we have a small guide for you on how to dress for specific dress codes.
Beach Wedding
Dressing up for beach weddings is a bit trickier because the climate there can be hot. You want to wear something that keeps you cool and also makes you look sharp.
Your dress should be comfortable and cool, something that goes with the tropical weather. You want to give off summery vibes, so opt for lighter shades like beige.
Some beach weddings are not too uptight and allow their guests to go in flip flops. If the dress code is casual, you can just wear a trouser and a shirt made of light material.
Black-Tie Wedding
Black-tie weddings actually make things pretty straight forward.
No one is going to have any trouble finding a tuxedo and a bow tie in their closet. However, don't let this fact fool you into wearing the first black tuxedo you see.
The dinner jacket you wear should have satin or silk lapels and no slits to the back.
For bow ties, people rarely wear clip-on styles. Instead, you should go for a hand-tied version instead. A black tuxedo is usually worn with a white dress shirt with a turndown collar.
Casual Wedding Attire
Some weddings have casual dress attire. While that means you can wear anything casual, you have to be careful not to look shabby.
No matter how casual a wedding is, it is still a special event. Pair a shirt with chinos as it will provide the perfect balance between casual and smart.
With the casual dress code, you have more freedom to choose your favorite color. Take advantage of this opportunity and wear pastel shades such as light blue, light khaki, etc. You can wear a tailored jacket to spice things up a little.
The Country Wedding
For a formal rural wedding, don't be afraid to use the color brown in your attire. For country weddings, people prefer to wear separates than a full suit.
You can do that while staying well within the boundaries. Wear a smart jacket and trousers with a tie and shirt. You can also wear a waistcoat if it matches your jacket or trousers.
As we mentioned before, for country weddings you should opt for warmer and neutral tones with texture. As for the cloth, fabrics with patterns and checks feel more appropriate for country weddings.
White-Tie Wedding
White-tie weddings have one of the most complicated dress codes as it is not just a white tuxedo and a bow tie.
A white-tie outfit should have a black single-breasted tailcoat with a white dress shirt with cufflinks. Wear a low-cut waist jacket with that and pair your dress with a black trouser.
We hope that with the help of our guide, you won't find it difficult to dress up for weddings! Good Luck!