TRAVEL
Guide To A Budget-Friendly Trip To Key West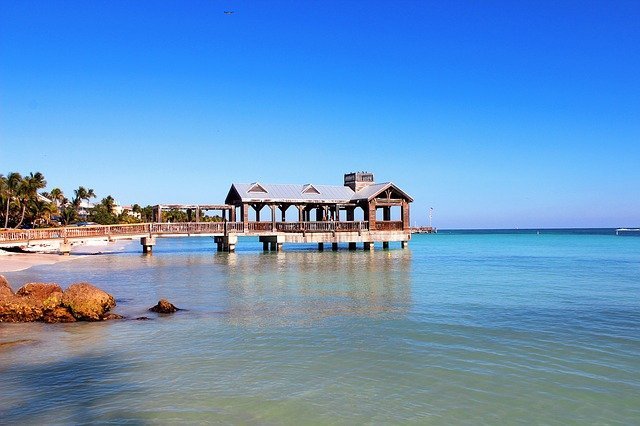 Sometimes, you just need to get away from it all. And while your bank account may not make it possible for you to hit too many destinations on your bucket list right now, a quick trip to Key West won't bust your budget. It's a convenient vacation spot that you can drive to; or depending on where you live, it's a quick flight from any major airport. The sheer variety in lodging, dining, and activities ensures that you'll be able to build an itinerary that fits your budget. And if you decide to splurge on any part of your trip, Key West has enough upscale, high-end, and luxury choices to satisfy the most discerning traveler.
Minimalist Style with Maximum Amenities
NYAH Key West features three pools for a casual stay with a minimalist vibe. With large shared and private guest rooms that include beds, bunks, and footlockers for your gear, guests enjoy an easygoing experience. Relax in the upscale bathrooms with elegant fixtures and trim. Loungers along the elevated deck provide ample room for everyone in your group to sunbathe and swim together. A breakfast buffet is included, and bicycle rentals make getting around Key West convenient.
Window Shop 'Til You Drop
Duval Street is the place to be for the best shopping in Key West. It's lined with boutiques, art galleries, shops, bars and restaurants, museums, and small businesses of all kinds. With Southernmost Point at one end and Mallory Square at the other, you'll discover that in between, you can find everything from jewelry to art, clothes, skincare, cigars, rum, and souvenirs of all kinds. Hop on the Conch Tour Train for a quick trip around the area, and stick around Mallory Square at dusk for the nightly Sunset Celebration, a staple of Key West for years.
Casual Dining That Showcases Local Seafood
For an authentic Key West dining experience, don't miss the grilled lobster roll from Eaton Street Seafood Market and Restaurant. This casual dining experience offers a delicious variety of freshly caught seafood that's expertly prepared for you. You have the option of taking your meals to go or grabbing one of the outdoor tables. And don't miss the house-made accompaniments, too, which elevate every dish from ordinary to extraordinary.

Life's a Beach
Beaches are well-known for being an inexpensive way to enjoy the day, and Key West has four of them. The public beaches offer beach chair and umbrella rentals as well as kayaking equipment and snorkeling gear. They dot the island, making them easily accessible from nearly anywhere in Key West. Enjoy calm waves, blue waters, and ribbons of white sands for swimming, sunbathing, and total relaxation.
High Adventure
At Dry Tortugas National Park, the former Civil War-era Fort Jefferson comes to life with historical reenactments, tours, and ample opportunities to explore nature with snorkeling, kayaking, and bird watching. This unique park is mostly underwater, and visitors can snorkel and dive shipwrecks, coral reefs, and old dock pilings for a close-up view of the abundant sea life found in these warm waters. The park is available only by air or sea.
Go Your Own Way
If the typical touristy activities aren't for you, there are several options for planning your self-guided tour of Key West. Many tour operators offer several modes of transportation to tourists, everything from kayaks and paddleboards to bikes and Jeeps. Choose a pre-planned itinerary to make sure you hit all the highlights or go fully alone and just see where the day takes you. If you're feeling like splurging, consider going with a rental company that will provide small amenities like a pre-packed picnic lunch.
Beyond Key West
If you're seeking a fun and memorable experience, consider booking a fishing charter with All In Fishing Charters. Spend the day out on the water and wreck, reef, or deep water fishing. There's no need to worry about bringing your gear; booking your trip allows you to use the rods and reels on board the charter boat. The kind of fish available varies according to the time of year but you may be able to get grouper, snapper, and more. When you make the catch of a lifetime, be sure to head to Dante's for dinner. It's one of the Key West restaurants with a cook-your-catch menu option so that everyone in your party can enjoy your catch.
A great vacation doesn't need to be an expensive one. Key West offers all of the sun and fun you could ask for with enough budget-friendly options to make it a viable trip for even the most fiscally restrained visitor. Beautifully maintained state and national parks, quiet beaches, local museums, and more await. Explore small eateries that deliver world-class cuisine. And vacation confidently in the knowledge that because Key West is so affordable, you can come back and do it all again soon.
If you're considering timeshare then you should consider reading Why Are Timeshares A Bad Idea?