When we talk about smartwatches, I believe that it is quite important for everyone who has a hectic schedule. The new features of these watches like sleep tracking, blood-oxygen checking system, and many other things are quite awesome. Smartwatches can be used for many diverse matters.
Basically, it will be called a featured phone if it did anything other than just making phone calls as well as you can download complex apps.
You can do some important tasks like:
Reading emails.
Attending calls.
Navigation through maps.
You can change songs.
You can receive and send texts.
You can also add reminders.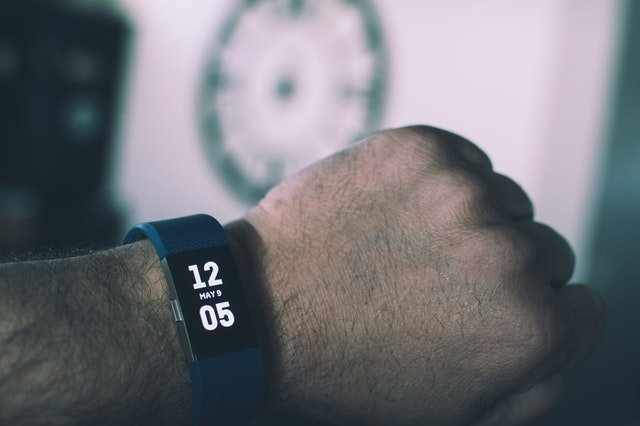 Some reasons and advantages you should buy a smartwatch.
Notifications
You can receive every kind of notification and a smartwatch is the internet of many things. It simplifies your life and saves your time and energy. The main thing is that you can do many tasks without using your phone and your tasks can be done so perfectly.
Tracking system
The tracking system in smartwatches is marvelous. As it tracks your heartbeat and many other things which are quite unique things to track in hectic life on a daily basis. Moreover, you can access any feature at any-time.
Battery life
Well! Timely their battery needs replacement. I think this is the only drawback they have but overall, their battery life is quite good if you use your smartwatch wisely.
Security & customization
Smartwatches are secure and safe and you can customize your watch screen according to your mood. It also can track your location and tell you about the route you are following.
Music
Nobody misseses a chance to enjoy and listen to some good music and smartwatches also have a feature to play music and choose your favorite one. Furthermore, you can play the next song and use a pause option as well.
Fitness
Many people like to keep track of their step count and the main feature of these watches is that they hook users in with other useful features, making them less likely to be side-lined.
Are smartwatches worth it?
You might be surprised by all the things you can do with smartwatches. These watches are high-end devices like smartphones. As from my experience, I think that smartwatches are easy to use and there is nothing better than a smartwatch to keep you connected. Basically, it is up to your need. If you are working a full day and have a hectic schedule, you need a smartwatch to keep track of everything.
Tip: The best is not always the perfect fit for everyone so think twice and spend your money wisely.
Smartwatch buying guide.
Choose your product according to your smartphones for instance: Apple watches only connect with iPhones.
Pick your watch with a sensor that keeps track of your heartbeat and other things.
Importantly, pay attention to rated battery life.
Check the watch band buckle, so it can be changeable after some time.
Additionally, the selection of an app is a factor but it is not important as a design and other features.
Some disadvantages of smartwatches. 
Inaccuracy
Smartwatches can provide tons of data regarding everything. Some smartwatches provide 100% accurate data but the step calculator and heart rate tracker are not very accurate. I hope some brands will work on this.
Battery life
This is the main disadvantage of the smartwatch as it can be used 1-2 days after a full charge. Some watches don't even last for one day especially if you use power-hungry features. Additionally, you won't be able to use some features like sleep tracking.
Screen size
Well! The screen size of smartwatches is very small and when you want to use apps, pressing the correct button may require extra effort, especially when you have big fingers. Because of its small size, it can affect the user experience.
Compatibility issues
Many smartwatches have compatibility issues because there is a limited number of phones and tablets. A certain smartwatch company designs watches that will only synchronize to a certain model of phones and tablets.
To conclude, smartwatches are more than telling time devices and give users to access notifications. I believe that there are more advantages that outweigh disadvantages.