LIFE
College Trip Essentials: Packing List
You are finally ready to take that college trip your class has been planning.
You are all excited and pumped up.
But then here comes a question, What are the College Trip Essentials? What stuff should you take with you that will make your trip more enjoyable?
Anyone can enjoy the trip but enjoying it the right way is a must.
If you want all those questions answered then you have come to the right place.
Here's a list of top College Trip Essentials that will make your trip a memorable one.
Company
First, let me advise you something. Don't bother going on a trip if your friends aren't going. You won't be able to enjoy the trip as you may have no one to talk to the whole time.
Convince your friends to go with you on the trip. This way you will have more fun. You will have a lot more memories of your trip with your friends than will ever have alone. Maybe you will get lucky and find someone to spend time on the trip with but what are the chances, Very few.
Now that you have a company what are the essential things you need for that college trip.
Backpack
Well, you will need something to pack all your stuff in. Find the size that will fit all the stuff that you will be taking with you. A 35-liter or 45-liter, carry-on-sized travel backpack may fit all that you need for your trip.
Power Bank
This is one of the basic necessities of any trip. How would you feel if all of a sudden your phone goes dead?
All your memories are gone.
Why?
Because no phone to take pictures. And the pictures are important. You will be left with no option other than to ask your friends for their phones. And what happens when you ask your friends for their phone, you get it only for a few seconds DUH!.
Make sure you have a power bank handy & make sure it's fully charged. No point in bringing a power bank if u didn't charge it in the first place.
Charger And Cable
Make sure you pack your phone charger and charging cable.
Internet Plans
Now that you have your power bank handy & ready to take those nice pictures. Here's one thing. People like to show off when they are having fun. You are going to upload a lot of Snapchat & Instagram pictures.
Now make sure you have a working internet plan beforehand and make sure it's an unlimited one. You will be taking a lot of Snapchat & Instagram stories.
Don't do the mistake of missing this as you will be relying on your friends to turn on their mobile hotspot. And what happens when you ask your friends for their hotspot, you get it only for a few seconds DUH!
Cloths
Check the weather of the place you'll be visiting and carry your clothes accordingly. Don't make the mistake of carrying summer clothes to a place where the temperature is cold.
Tooth Brush
Most people often forget to pack their toothbrushes.
Hand Sanitizer
Have hand sanitizer with you at all times.
Hairbrush
You need to comb your hair 😛
Shoes
Shoes are pretty important. Make sure you bring some comfortable shoes(Sports Shoes preferably), as you will be walking a lot. You will thank me later for this.
Earphones
Listening to music while traveling is one of the best things to do. Create a playlist of your favorite song and you are ready.
Sunglasses
Protect your eyes from dust and sun.
Face Wash
Always have a face wash handy when you are going on to the trip. You will be traveling a lot and you want something to deal with all the dust on your face.
Pillow
Carry a small pillow just in case you feel sleepy.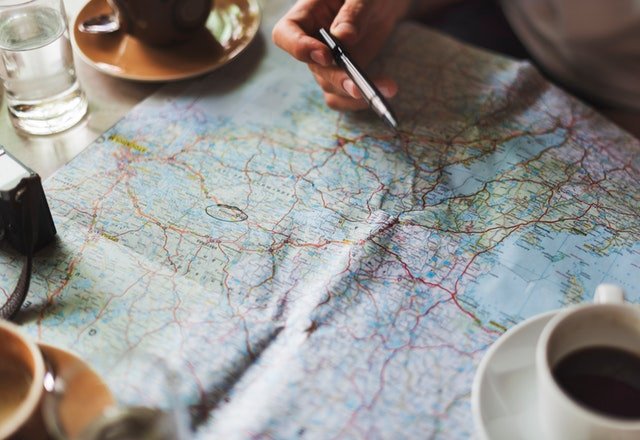 Travel Apps
This will come in pretty handy when you find a nice restaurant. Google Maps is pretty accurate, So make sure to download it.
Snacks
Carry some snacks with you. How would you feel if all a sudden you feel hungry and you have nothing to eat.
Water bottle
ESSENTIAL
Trimmer or Shaver
Bring your trimmer or shaver along if you have a long trip.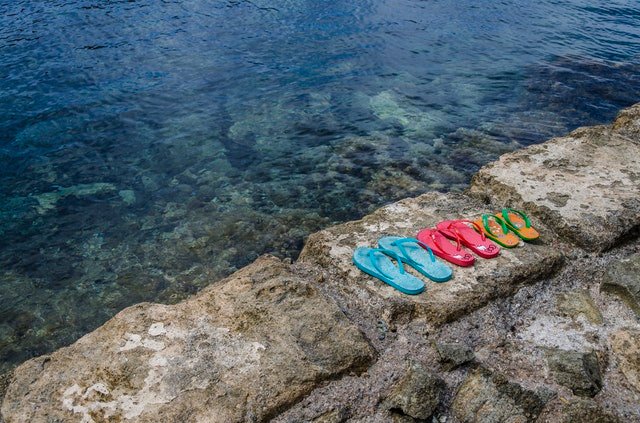 Flip-flops
The ultimate comfort.
Sleeping Bags
Depending on your travel circumstances, sleeping bags come in handy.
Books
If you are really into it.
Money
Having money with you all the time won't hurt. This will be the last thing you will worry about if you have already had enough.
Deck of cards
This may become your best time pass.
These are some of the basic essentials that you will need. Add or delete something from your packing list according to your need. And remember one thing, even if you forget something don't spoil the mood. Remember why you took the college trip." To Have Fun".
"One's destination is never a place, but always a new way of seeing things."