GEAR
Campervan Insurance: A Complete Guide To Living Life On The Road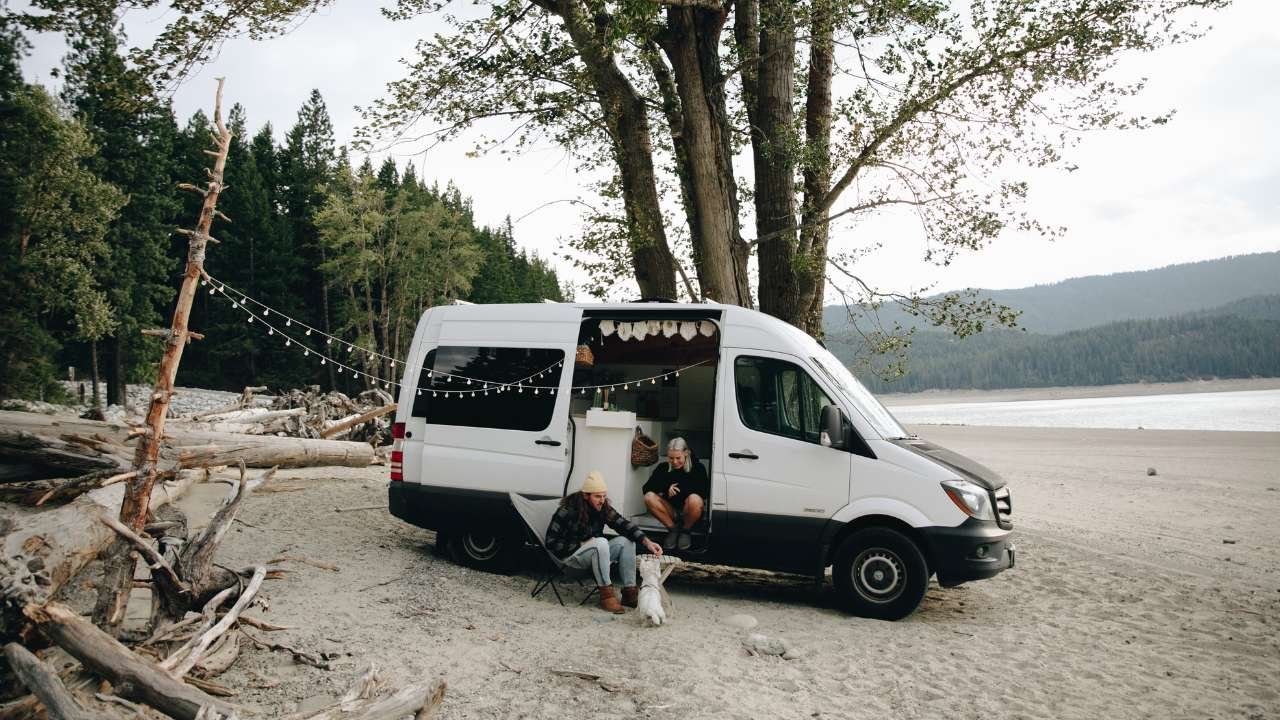 Obtaining insurance for your campervan is not the most exciting part of van life, but it is essential. You would not want to spend all your money and efforts converting the van and then end up in an accident, only to find out that you are not actually insured.
Securing insurance for your campervan will provide you with peace of mind so you can enjoy every moment of van life. RV owners in Canada spent approximately $1.7 billion on insurance, storage, and accessories for their RVs in 2019. These types of expenses are known as non-travel RV and encompass the costs related to owning an RV.
With campervan insurance, it's difficult to give specific advice as there are many factors that will determine your coverage options, such as DIY or professional builds, and policies that can differ from state to state. This is why it's really important to consider your individual situation when looking for the right coverage for your campervan.
In this article, you'll learn all the essential information you need about RV insurance for camper and conversion vans, so you can make an informed decision when shopping for this type of insurance.
The difference between a motorhome, a campervan, an RV, and a recreational trailer
The terms motorhome, campervan, and RV are often used interchangeably, making it difficult to distinguish between them. An RV is a vehicle that functions both as a motor vehicle and a living space. It is often used as an umbrella term to cover different types of vehicles. Motorhomes are self-propelled vehicles that offer living spaces, including an area for sleeping, a kitchen, and even a bathroom.
Campervans are the smallest among these types of vehicles and are also known as class B motorhomes. They provide all the amenities of a home on wheels. Recreational trailers are an amazing way to travel and explore the world. They come in different shapes and sizes, including slide-on campers, travel campers, cabin trailers, fifth wheels, and tent trailers. They don't require a motor vehicle for transportation as they can be towed instead.
RV insurance types
Every province has its own laws and regulations that necessitate mandatory coverage for motorhomes and campervans, similar to car insurance. This required coverage might differ from place to place but will always include liability protection. If you're looking to protect your vehicle against any physical damage, adding enhanced coverage to your policy is ideal.
You can purchase collision or upset coverage that insures your motorhome in the event of a collision with another vehicle or object. This can protect you from considerable financial burden due to damage costs incurred. Specified perils insurance provides coverage for damage caused by only certain scenarios specified in the policy such as fires, hailstorms, theft, etc.
Full protection coverage protects from every risk mentioned in your policy, except for collision or upset damage. Perils coverage shields your property from any harm resulting from a collision or outside sources stated in the policy agreement. If you live in Ontario, Canada, for example, make sure you contact an insurance broker to help you find the best RV insurance Ontario has to offer, so you can find suitable coverage for your needs and budget.
Is insurance treated the same for all motorhomes?
There are three types of motorhomes: Class A, B, and C. Although they have some minor differences, they all constitute motorized vehicles and typically have similar insurance rates. Although insurance policies may be similar, the licensing requirements to operate a motorhome can vary. So, it is essential for the driver of a recreational vehicle to have the correct license in place so they can legally drive it.
The Canadian Recreational Vehicle Association (CRVA) covers the details on all three classes of motorhomes, so if you're not sure which type is right for you this can guide your decision and show which option fits your needs best.
Do motorhomes need to be insured all year round?
It is essential to ensure your RV has coverage all year round, as you never know what might happen. Incidents such as theft or damage can take place at any time, and having insurance can protect you in those unexpected scenarios.
Insurance companies offer annual policies to help you keep your RV safe on the road or at a standstill. That way, your vehicle is covered no matter the season and you're free to enjoy life's adventures without worries.
Final thoughts
Prior to setting off, it is essential to make sure your RV has adequate insurance coverage. This will help protect you in the event of an accident, theft, or bad weather conditions, allowing you to have an incredible journey without any unexpected hiccups. Get in touch with the leading insurance provider in your area to help you explore your options.