Technology
Apple Watch Series 3 – The Perfect Smartwatch?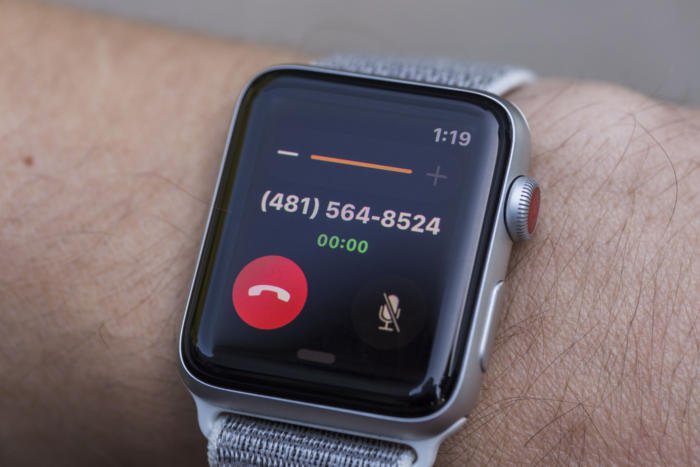 The Apple Watch has evolved a lot since its first launch. Well, the 1st gen was slow, had a terrible battery life and was not much of a practical device. The new Apple Watch Series 3 has made me fall in love with it and I can definitely say it's the best smartwatch available. Earlier I shied away from it because it sent me too many useless notifications and the features wouldn't seem to just work. Take the heart rate monitor for e.g. It wasn't accurate enough to be used.
The fit and finish of the Apple Watch Series 3 are in the top of its league. There's an OLED panel which puts out 1000 nits of brightness which is pretty good for outdoor usage. Like every version of the Apple Watch, it has a single button on the side and a crown which is quite intuitive.
The gestures are a breeze to use on the Series 3 Apple Watch. The software runs smoothly thanks to the new processor. The animations are very fluid and the touch sensitivity is top notch. Other devices look like a toy in front of this device due to the attention to detail Apple has put on this device. From software to hardware everything is perfect in this series of Watch.
Apple has also included LTE connectivity to watch. What this means is you can use your Apple Watch without the limitation of keeping it connected to your iPhone for calls and messages. It will share the same number as your iPhone.
The new S3 dual-core processor on the Apple Watch is 70% faster than the previous one. YES, you read that right(70%) and the new W2 chip improves Wi-Fi and Bluetooth capabilities. It has the same built-in GPS and 50-meter water-resistance.
The software of the Apple Watch has received a huge update. The updated software helps to receive notifications the way you want. You can respond to Whatsapp messages by voice.
The series 3 Apple Watch has a very loud speaker for its size. Phone calls sound excellent.
Apple Watch can track your fitness too but there are some limitations. It can't track your sleeping activities like Fitbit. What it can detect is when you are exercising and when you are not.
Battery life depends upon your usage. If you use LTE then it will not hold up too long. Average battery life of Apple Watch Series 3 is about two days of power through one charge.
Price
| Apple Watch Series 3 Wearable Smart Devices | Price |
| --- | --- |
| Apple Watch Series 3 GPS – 38 mm Space Grey Aluminium Case with Grey Sport Band | |
| Apple Watch Series 3 GPS – 42 mm Space Grey Aluminium Case with Black Sports Band  (Black Strap Regular) | |
The Apple watch is a pretty nice device for the features and usability it offers
Apple Watch series 3 -So should you buy it?
If you are already deep in the Apple Eco-system then yes. Don't think twice before buying. It will only make your life easier.
Should You Upgrade?
Well, it depends. If you are happy with your earlier Apple Watch don't. But if you are someone who loves being updated to the newest technologies then yes. It is a big improvement over the last gen Apple Watch.