Dental implants are a highly effective way to replace a broken tooth or to deal with troublesome tooth decay. However, before choosing to go for a dental implant, it's important to know whether or not it is the right choice for you.
To help with this, we have put together 5 questions you have to ask before you get a dental implant. With around 1 in 9 Americans known to have at least one dental implant, there's a good chance it just might be what you need.
Do I have to get my missing tooth replaced?
It can be tempting to put off dealing with a missing tooth. But putting it off can lead to gum disease, tooth loss, and even deterioration of the jawbone itself. As well as this, chewing day-to-day can be hampered. It can also lead to decay spreading across the mouth and the loss of more teeth.
Advertisement
When gaps open up in the mouth, your teeth will also start to gradually move. Unfortunately, this can then lead to issues with your bite, issues with your smile, and even sagging of the skin in the face. As such, it is a good idea not to leave a missing tooth untended for too long if you don't want an even more expensive dentistry bill.
Are dental implants good for your health?
Dental implants take the place of a missing or decayed tooth. The good news is that they feel and function just like a natural tooth. Unlike things like bridges and dentures, they can benefit your oral health too. This is because they are screwed into the jawbone itself. This means they are fully adhered to your jaw, offering benefits for strength, durability, and improvements to facial structure.
How long does a dental implant last?
According to the American Dental Association, with good care, dental implants can actually last a lifetime. However, on average, they last at least 13 years. Whilst implants have been around for more than 40 years, they are now made of materials designed to help your jawbone heal faster. They also fit your mouth much better than comparable treatments. All-in-all this makes them good value when compared to things like bridges and dentures.
What do dental implants cost?
Dental implants are one of the most popular dental treatments in America, with 1 in 9 people known to have at least one dental implant. However, they are often not covered by insurance plans. This means they can be expensive in terms of upfront costs of anywhere between $2,000 and $12,000. The price will depend on where the implant needs to go, materials used, and complexity.
You may find that some medical insurance will pay partial expenses towards the costs. In the long run, it is also a worthwhile investment to avoid further dental bills and to foster improved dental hygiene. However, be sure to get your dentist to outline all the costs before committing to anything. That means everything from the treatment itself to all the necessary appointments.
What experience does the dentist have with dental implants?
Given the cost of dental implants, it's vital to check they are right for you and your dentist knows what they are doing. So always check what implant your dentist is planning to use and why. If they can't tell you why it is the best implant for your needs, then this should ring alarm bells for you.
Advertisement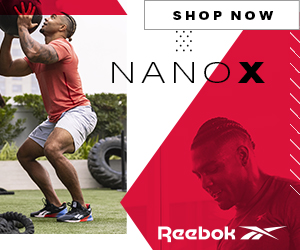 Before scheduling a procedure you should also always look into your dentist's experience in this area. Even if you've been with your dentist for years, it is worth looking into their experience in dental implants specifically. Be sure to check they have board certification for things like oral and maxillofacial surgery as well as prosthodontics and periodontics.
Dental implants are one of the few treatments that can offer up to a lifetime of cover from a single treatment. Whilst they still require good quality care, the initial costs can be offset by the potential health benefits they bring. However, you should always check on the credentials of your dentist before scheduling any dental implant treatment as the procedure can be a complex one. Before you get a dental implant, keep these five questions in mind and you'll be fine.