Looking for some Indian web series to watch? We've rounded up the finest Indian web series ever made. While foreign web series are now easily available in India, There is no shortage of original Indian content now. There is nothing like watching a pure desi web series which connects directly to your heart.
And by the way.
Advertisement
Bye Bye Indian conventional Daily Soaps.
Although there are a number of Indian web series available right now we have compiled a list of 10 which are the best.
https://www.youtube.com/watch?v=ajxyYf3PENo
1. Baked
Baked is an Indian fiction web series which chronicles the misadventures of three university flatmates who decide to start a midnight food delivery service. The chemistry between the lead actors is very relatable to real life and they will keep you hooked for the entire season.
2. What The Folks
'What The Folks' is a journey of how modern families are breaking stereotypes, overcoming generation gaps, and growing to love one another, despite having starkly different world views. A must watch for all of the newly weds out there, or those who're about the take the plunge towards embracing the Saas and Sasurji extravaganza for eternity!
Advertisement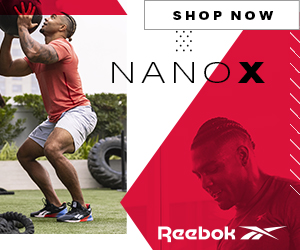 3. Inside Edge
Inside Edge is an Indian-American web television series based on a fictional T20 cricket team, Mumbai Mavericks that plays in the Powerplay League (based on Indian Premier League). The series is an inside look behind the politics of the game which is set in a landscape of conflicting interests, where selfishness is almost a virtue, while sex, money, and power are mere means to an end. A must watch for cricket lovers.
4. Pitchers
This is one of my personal favourite. Four friends, enter the business world by launching their own start-up company. Naveen becomes angry for not getting a project from the company in which he works, gets drunk and resigns. He faces a dilemma when he is offered a position in a branch office located in Beijing. He leaves for the airport but upon reaching there he realizes that he is not destined for routine jobs. At the same time, he receives news of his "B-Plan" reaching the final of the NASSCOM start-up conclave. This sets off a chain of events in which the four rediscover what they really want in life, and face challenges in getting their start-up idea off the ground. Definitely a must must if you are thinking to setup your own statup.
5. Fathers
It's a hilarious show that captures the lives and struggles of three fathers who want to keep up with the next generation. You will get a good laugh watching this series.
6. Bachelors
Bachelors is a show about four bachelors who live together and face hilarious situations as they face the world after college.
7. Stupid Man, Smart Phone
This is India's first ever digital survival series featuring Evelyn Sharma and Sumeet Vyas in the lead role. Based on the British reality series of the same name, it captures the journey of the duo who set out on a mission to explore three uncharted terrains with the help of their smartphones.
8. Bang Baaja Baarat
Two people from very different backgrounds fall in love and decide to get married, but not without their parents blessings. Three days before the wedding they introduce each other with their respective parents and all hell breaks lose.
https://www.youtube.com/watch?v=6LedYr5tQUs
9.Permanent Roommates
Permanent Roommates follows the story of commitment-wary Tanya, and Mikesh, her overeager long-distance boyfriend who returns to India from the United States of America to surprise Tanya and to ask her to marry him. Acting upon the advice of her roommate and her own reluctance to get married to someone who barely knows her, Tanya refuses, but gives in to Mikesh's persistence. The two eventually strike a compromise, opting to move in together first. The subsequent events- a fallout, followed by a conciliation, and Tanya's premarital pregnancy end in the two of them planning their wedding, with unforeseen consequences.
10. Life Sahi Hai
:P This one's the funniest. Don't believe me just watch the 1st episode.
Life Sahi Hai' is a sitcom that revolves around the lives of four guys who have moved to Delhi to live independently for the first time. They have a tendency to land in uncomfortable and what for us are hilarious, situations all the time. While dealing with bosses, girlfriends and with each other, these guys end up in such challenging situations, which only they are capable of landing themselves in. While they are getting used to the newfound freedom, they realize that freedom isn't free.But despite all this, they can see the lighter side of life in everything, and keep believing that 'Life Sahi Hai.